SPECIALIST: CAPABLE TO MEET ANY CHALLENGE
Market offers a great variety of car air compressors but how to make the right choice and get the best one which can serve you for years? Life period directly depends on operation conditions and emergency situations which everyone meets sometimes as driving can bring you any sort of surprise…
For maximum safety BERKUT™ has made a special Anniversary model of car air compressor integrated in a plastic case – BERKUT™ SPECIALIST SPEC-15. The model is based on R15 model which is our long-time bestseller. With the plastic case usage is easier, safer and more comfy under any extreme conditions such as off-road, inter-season or bad weather. It protects your air compressor from mud and water. The bottom part also serves as a tray.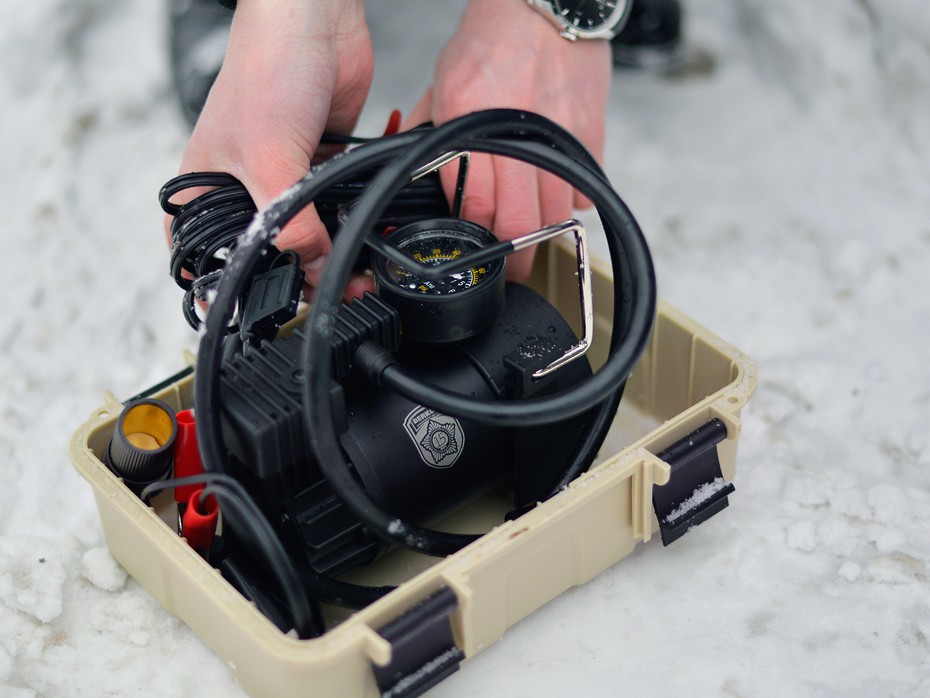 CAR AIR COMPRESSOR BERKUT SPECIALIST SPEC-15
– Max pressure: 10ATM.
– Max airflow: 44l/min.
– Continuous operation time: 30min. 
SPEC-15 is a good example of high-quality and thoughtful design. Continuous operation time is up to 30min with peak pressure 10ATM. Quite compact – 167x93x157mm.
Compressor has new cylinder group which significantly enhances airflow up to 44l/min (previous version had 40l per min).
You can connect your SPECIALIST to on-board 12V car plug or directly to car battery using special adaptor. The model has short-circuit protection implemented by means of a fuse installed right on power cord.
Power cord is made of frost resistant material which supports its elastic features at minus temperatures and has more than sufficient length – 5m.
Highly accurate pressure gauge with duo scale – ATM and PSI (accuracy – 0,05ATM). Air hose length – 1,2m. with deflator to release excessive pressure. Kit of necessary nozzles.
SPEC-15 is suitable for private cars, crossovers, off-road cars and even for pick-up trucks.