ALWAYS READY FOR A GOOD START!
Winter often turns to a real headache for drivers. Low temperatures affect negatively car battery and according to Murphy's Law it always happens unexpectedly.
Empty car battery is going to be your biggest problem and spoil your day. When you urgently need to get somewhere but can't use your car it's stressful and embarrassing.
Our brand-new capacitor jump starter will be the best and quickest solution for you. We are happy to introduce you our BERKUT™ SPECIALIST Capacitor Jump Starter.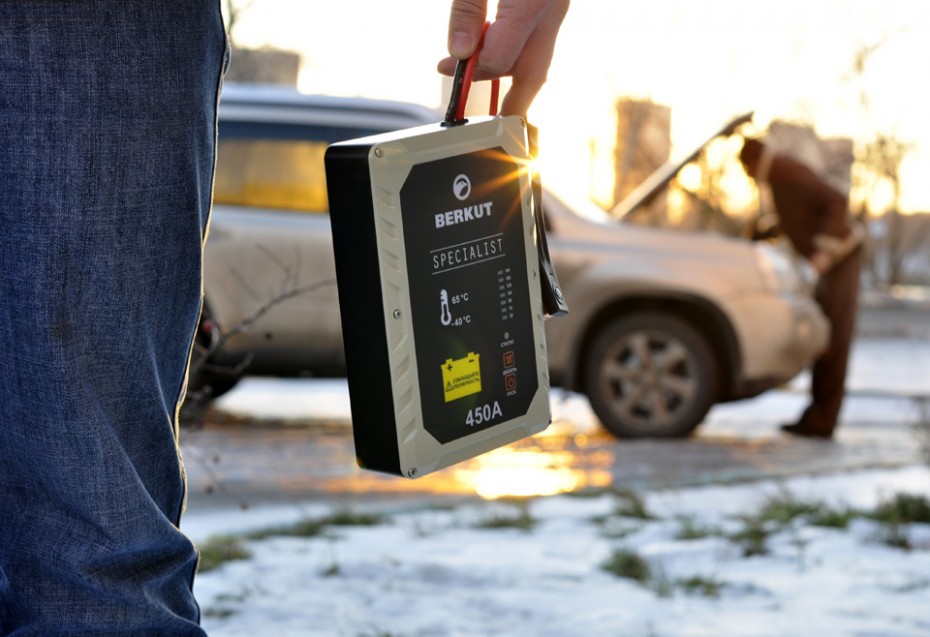 The major merit of the product is that it does not have any battery inside. It has powerful capacitors which are capable to crank your car when battery is flat (with 5% of residue capacity) and capacitors need no charging while storage. This small capacity is enough to wake-up capacitors and get the necessary impulse to start engine.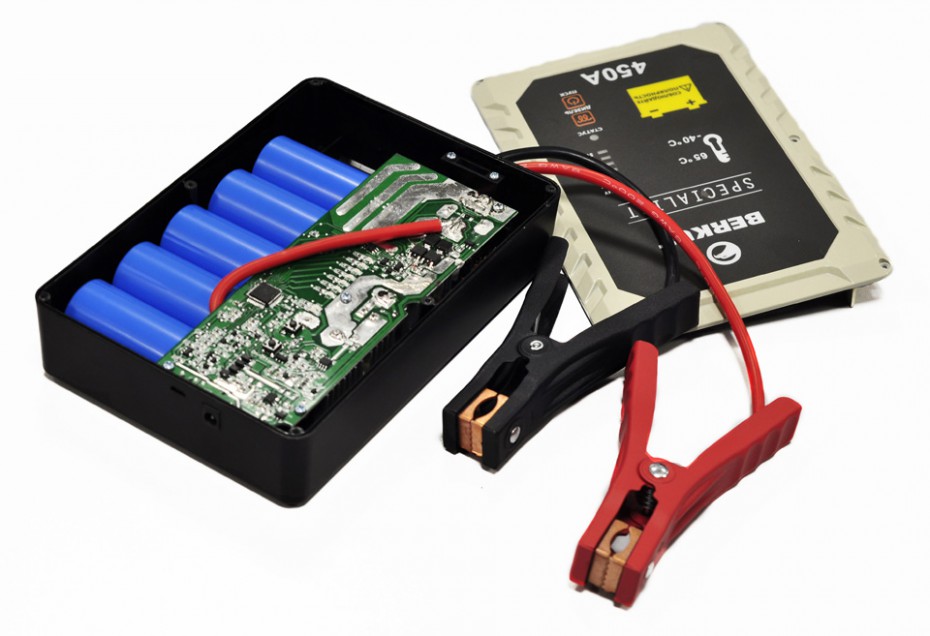 Jump Starter is very easy to operate. Just connect it to a car battery and press START button to charge capacitors first. As soon as indication scale is green and not flashing the device is ready (14V) to give its power out to the battery and crank engine. Charging capacitors takes just 2-3 min! If your car battery has very low voltage (less than 5V) or battery is out of operation Jump Starter can be charged from power supply or portable power bank. In case your car has diesel engine, it is necessary to press DIESEL button first to warm-up spark plugs before start.
Jump Starters are equipped with solid military, waterproof and dustproof plastic cases to provide maximum protection and operation even under most extreme conditions.
The BERKUT™ SPECIALIST series includes 3 models: JSC-300, JSC-450 and JSC-800. The product range makes it possible to use it for any sort of 12V vehicles. Operation and storage conditions are more than convenient: from -40C to +65C. Comparing to lithium batteries which lose their charge under low temperatures and high temperatures are dangerous because can lead to fire outbreak or battery explosion. BERKUT™ SPECIALIST products are safe and can be kept even in a car boot under any temperature conditions all year round and with no time-limits.
Additional to the safety features mentioned above our product has multi-level protection system:
- short circuit protection;
- wrong polarity protection;
- over heating protection;
- over-charge protection and etc.